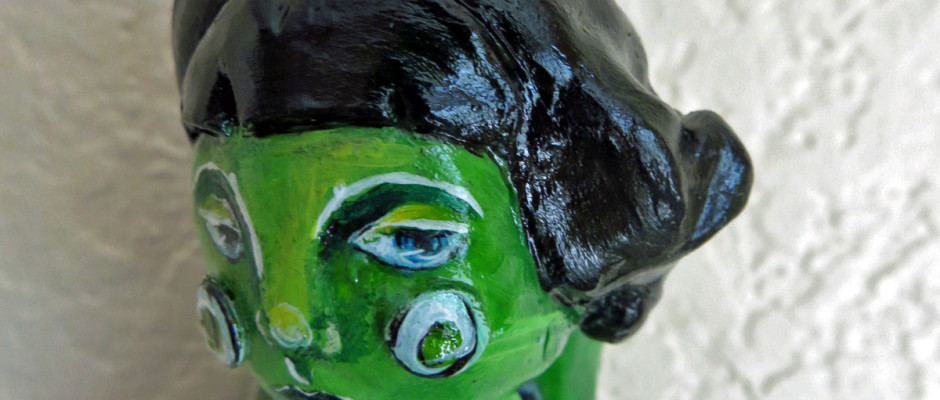 Worm Girls – Hangin' with their newest amiga.
04/10/2015
Just finished this little Wormgirl sculpture. Polymer clay hand sculpted, painted with acrylic and glazed.  She's about 5 inches in length and hangs suspended from a chain.
You can buy her over here in my shop.
She's hanging out with her pals.
Comments
comments