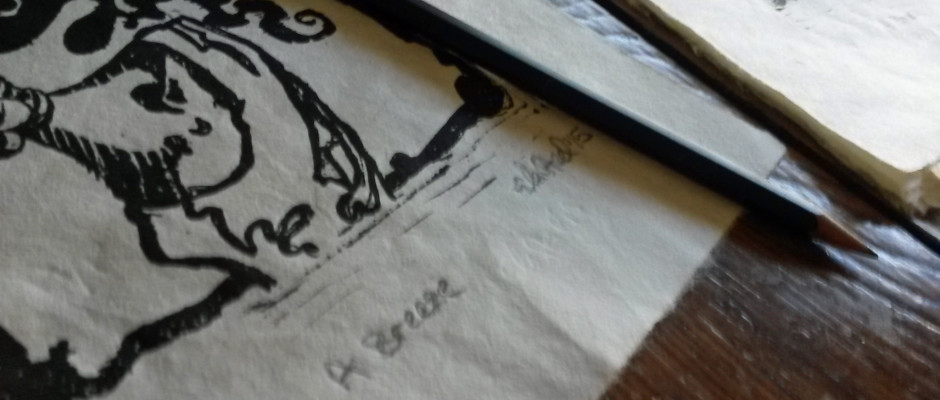 New Linocut Print – A Breeze
05/01/2015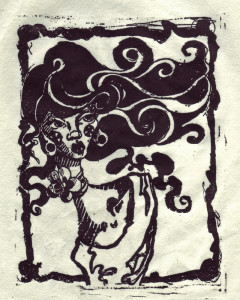 New work – a 5×7″ linocut block print on beautiful rice paper that I've had around for ages!  It's been crazy windy here lately (unfortunately that means I've lost most of the apricots on my tree.) I wanted to focus on her hair swirling in the wind.
This is an extremely small run edition.  Paper is hand torn to 8×10″ format for easy framing.  The originals are available for purchase.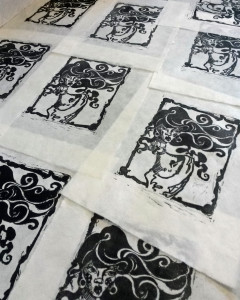 Prints hot off the press- well. Hot off my studio desk where I pressed with my barren. 🙂 Only the best were selected for the edition!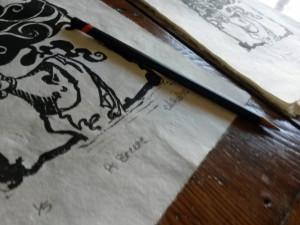 Signed, dated, titled and numbered.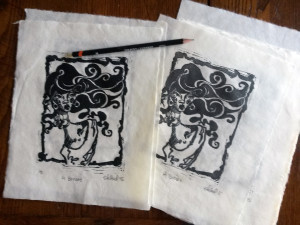 8×10 format make these super easy to frame. Matting just around the image would look nice, but I think they would also look great in a slightly larger frame, laid directly on the glass with colored matte board behind it. This would really show off the hand-torn edges of this gorgeous paper.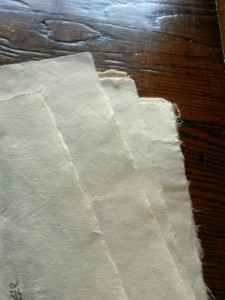 Check out this yummy paper! So delicate and beautiful.
Comments
comments