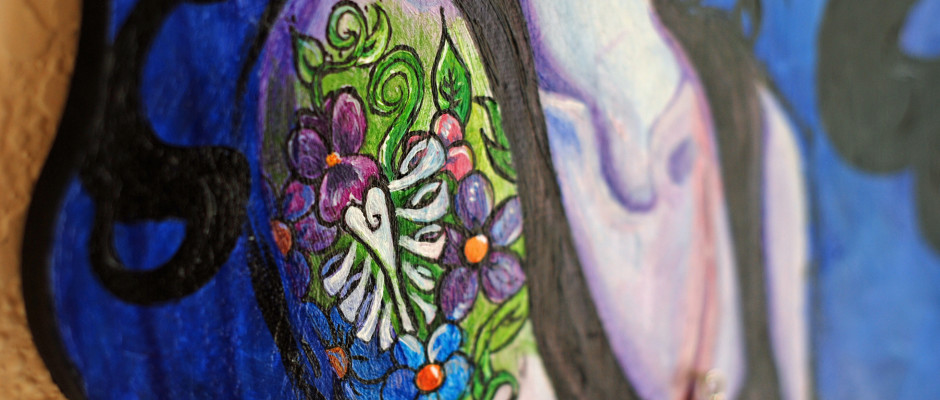 Commission finished – Tethered
09/25/2015
Just finished this commissioned piece!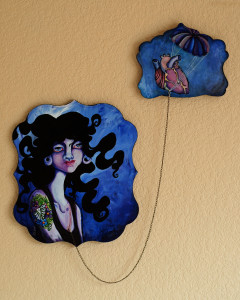 The buyer's criteria were very open, so I had a lot of brain space to work which was nice.  She is a nurse and requested something with anatomy, dark colors, and macabre.  I chose the human heart tethered to a not-quite-healing surgical scar, as well the rib cage on her arm tattoo.  I also happen to know that the buyer has a new-found love of skydiving, so I worked that into the piece as a surprise bonus.
Very fun piece to work on!  A little sad to see her go but I know it's to a good home.
Large panel is 11″ x 13″ and the smaller panel is about 8″ x 6″ – attached together by brass chain.
---
If you would like to commission a painting from me get in touch!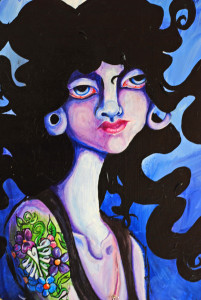 Comments
comments